Massive Turnout for Thriving 'Community Connections' Networking Celebration at Lyme Academy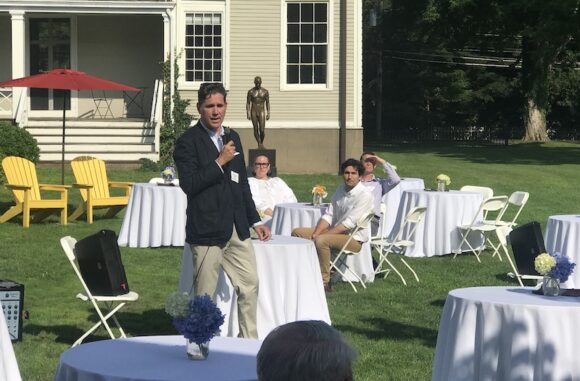 Outdated LYME — It was a glorious afternoon on Wednesday when around 70 neighborhood members gathered on the lawns at Lyme Academy of Fantastic Arts in Aged Lyme for the initially 'post-COVID' celebration hosted by Local community Connections.
Neighborhood non-earnings leaders and volunteers alongside with a selection of community leaders mingled outside under a warm sun.
Representatives of Lyme Academy took the option to give shows describing designs for the upcoming of the establishment. Their vision is just one of a lively institution returning to the mission of its founder and also getting to be after yet again an active participant in the group.
There was enthusiastic participation in the shows …
… and alternatives to tour the grounds of the Academy.
Refreshments, together with wine and delicious Benko Box treats from Carlson's Landing, have been served …
Discussions ongoing …
There was tons of listening …
… to a assortment of speakers …
… and the party was deemed a massive results by the organizers and guests alike. Tina Birkic, Group Connections Chair, concluded, " It was a wonderful, sunny day. We ended up incredibly pleased so quite a few individuals had been capable to show up at and reconnect at these a beautiful spot."
Editor's Observe: Many thanks to Pollinate Previous Lyme! Co-Chair and Location 18 Board of Training member Suzanne Thompson for all the photos.